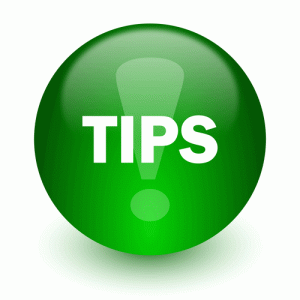 There's no time of year when energy conservation tips for businesses are out of season. But in summer, especially, efforts to cut electricity consumption can be most beneficial to the bottom line. Because of the dependence on air conditioning in our hot Fresno summer climate, operating costs can soar during the hot months. While no single cost-cutting tactic will take a big piece out of those monthly bills, the cumulative effect of these energy conservation tips for businesses adds up over the course of the cooling season. Use the following suggestions to get started:
Avoid operating high-wattage electrical equipment between 3 p.m. and 7 p.m., the hours of most expensive electricity.
Use timers or motion-sensors to turn off lights when and where they aren't necessary.
Make sure any applicable electronics have the "Sleep" option enabled to drop into a more efficient mode automatically when not in use.
Install a programmable thermostat if you don't already have one. To prevent unauthorized persons from altering programmed settings, get a model that requires a password to input changes or install the unit in a locked enclosure.
Sunlight brings solar energy into the building, boosting temperatures and extending air conditioner cooling cycles. Close blinds or curtains during hours of maximum solar exposure or apply solar film to windows to reject solar heat infiltration.
Make sure all doors in the facility remain closed during air conditioned hours. Sensors or alarms that sound when doors are left open past a preset duration help maintain control over loss of cooling.
Install ceiling fans. They use a fraction of the power of commercial air conditioning yet make areas feel up to four degrees cooler.
When the summer heat is on and a formal dress code isn't crucial, allow employees to dress for comfort appropriate to the indoor temperature.
For more energy conservation tips for businesses to get you through another Fresno summer, contact the cooling pros at Donald P. Dick Air Conditioning.
Our goal is to help educate our customers in the greater Fresno, California area about energy and home comfort issues (specific to HVAC systems). For more information about energy conservation and other HVAC topics, download our free Home Comfort Resource guide.
Credit/Copyright Attribution: "alexwhite/Shutterstock"