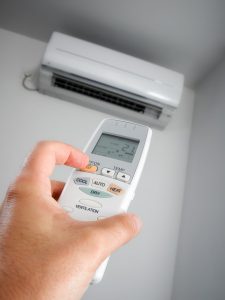 Picture this: You have a laborious job that is having you pull added shifts for months on end with only a few occasional days off. And even on those days off you often get called in to do more work. Sounds exhausting right?
This is essentially what your heating system has experienced since the temperatures in our region started dropping during the holiday season in 2019. We aren't trying to make you feel bad for using your heater; the system is meant to be used! What we are trying to call attention to is the fact that after continuous use for months, your heater likely needs some upkeep and repairs. All that use adds up after all!
Not sure what kind of help your heater might need? Not to worry. We can help with diagnosis and heater repair in Madera, CA. But first, let's take a look at what the indicators for different repair needs might be.
End -Of-Season Repairs That Your Heater Might Require
Here is a brief list of the possible repairs that your heater may need towards the end of heating season.
Blower Motor Repairs
Your blower motor might develop problems due to long-term use such as needing lubrication or even needing a new belt if the current one is breaking apart or has already snapped. You can tell you need blower motor repairs when you have reduced airflow from your vents or you hear squealing noises.
Fan Repairs
Maybe your blower motor is still in good condition but the fan itself isn't cooperating. You may have one or more fan blades that are coming loose or are broken which can impact your comfort. This is normally identified by poor airflow as well, along with screeching noises.
Cleaning and Tightening
Whether you have a heat pump or a furnace, your heater will need to be cleaned and have parts tightened or tuned up after extended use. Your furnace housing may need to be cleaned or soot and dirt, or your heat pump might need to be cleared of dust.
Duct Services
While not a direct part of your heater itself, your ductwork (if you have a ducted system) is vital to the heating process. If there is a large amount of dust build-up, you should have a professional by to clear it out. Or if you have air leaks or breaks in your ductwork, you will need to get them sealed or repaired.
Thermostat Repair
Sometimes even your thermostat will end up needing attention by the end of a long heating season. Without your thermostat, you won't be able to get the heat you need anyways even if your heater is working perfectly. Have a professional check your thermostat for miscalculations or wiring problems if your heater isn't responding to your commands anymore or you notice it is short-cycling or making your home overly warm.
Whether you need heating system maintenance, heater repairs or even a full heater replacement, the team at Donald P. Dick Air Conditioning can get the job done.
We strive to provide honest answers and solutions to the problems our customers experience while remaining highly competitive in price, and offer the fastest turnaround you can find! Contact us today.