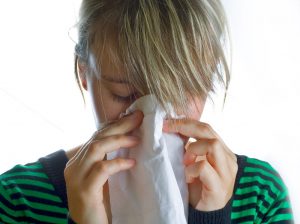 Madera is a wonderful place to live but it also has its fair share of problems, especially when it comes to air quality. We are surrounded by farmland which means we are prone to the onslaught of allergens and dust that come with springtime and any harvesting activity. What's more, we are also in California which means that we have our yearly share of the smoke and ash from the fires that impact the state during that time of the year.
Thankfully, you have a pretty good system in place to keep your home clean and clear from the contaminants and irritants that may bug you once you walk outside the front door. That is, you hope you do. Your Madera, CA HVAC system is made to filter the air that comes into your home but there are things you can do to help your system keep your indoor air quality where it needs to be.
How You Can Boost Your Indoor Air Quality
When you run your heater, your system brings in the air that is filtered before it goes through your furnace or heat pump. Sometimes this is enough to put your indoor air quality (IAQ) where you want it. Other times, however, there may still be an excess of contaminants and other issues that you encounter which drive down your home's IAQ.
If you are looking for ways to improve the air you breathe in your home, we have some tips you can use to get started.
#1. Make Sure Your Home Is Sealed
Sealing your home means that you are closing up any areas that might be a source of an air leak, such as window frames, doorways, and door frames. Sealing up these areas with tactics like weatherstripping or caulking means that your heated air won't leak out, and the dusty, contaminant-filled air won't get in!
#2. Check Your Ductwork For Dust Bunnies
Those filters catch almost everything in the air that goes through your heater. However, they don't catch every particle. Dust and debris will get through your filters occasionally and may pile up in your ducts. Ducts with air leaks will also allow dust and debris to get in and collect. This will eventually end up in your home. Scheduling duct cleaning and repair will combat this issue pretty effectively.
#3. Consider an Air Purifier
Do you suffer from allergies or other respiratory conditions such as asthma? If you do, your indoor air quality really does need to be kept in good shape. Installing an air purifier can help you boost your IAQ just a little bit more. Purifiers work by using electricity or UV light to neutralize contaminants like germs, viruses, and bacteria before they impact your home.
If you want help with your indoor air quality, our team is happy to assist! From duct cleaning to installing filters and purifiers, our professionals can give your home IAQ the boost that it needs.
We strive to provide honest answers and solutions to the problems our customers experience while remaining highly competitive in price, and offer the fastest turnaround you can find! Contact Donald P. Dick Air Conditioning now.