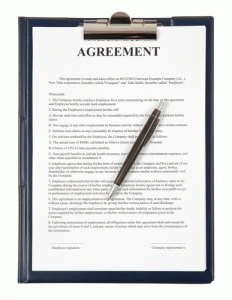 Home heating and cooling costs are responsible for nearly half of the energy consumed in the average home. To keep your heating and cooling bills as low as possible, regular HVAC maintenance is recommended and necessary. Regular maintenance also prevents small problems from becoming major repairs. Read on to learn how an annual maintenance agreement with a reputable HVAC company can improve your home efficiency and your HVAC system. 
Benefits of Professional Maintenance
The HVAC system consists of numerous systems, components, and parts that must work efficiently together for maximum heating and cooling performance. If one component fails or is under-performing, it affects the HVAC system, home comfort, and energy bills as a whole.
For example, small air duct leaks may not seem like a major problem. However, duct leaks make your furnace and A/C work harder, use more energy, and can compromise indoor air quality and home safety. If your ducts are checked each year, you'll save money and reduce HVAC wear and repairs.
Keeping your HVAC system clean is an important aspect of professional maintenance. Each spring, for example, your HVAC tech cleans and chemically treats the evaporator coil to remove dirt and mold spores. This procedure improves cooling performance, prevents mold development on the wet coil, and may prevent drain clogs that would shut down your A/C.
Servicing your air ducts and evaporator are only two tasks of dozens performed when you have a maintenance agreement.
Shopping Maintenance Agreements
When you sign a maintenance agreement, you're entering a relationship that will boost the efficiency and comfort of your home year after year. Topping your list for maintenance agreement prerequisites is working with an experienced and reputable contractor.
You want a contractor who you can trust to properly service your HVAC system and who you can rely on during system emergencies. Expect priority service for standard or emergency calls from your HVAC agreement, as well as a discount on repair work.
To learn more about entering a maintenance agreement with a reputable Fresno area company, check out Mr. Cool's Super Saver Program at Donald P. Dick Air Conditioning.
Our goal is to help educate our customers in the greater Fresno, California area about energy and home comfort issues (specific to HVAC systems). 
Credit/Copyright Attribution: "piotr_pabijan/Shutterstock"