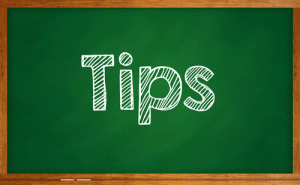 Air purifiers are manufactured in portable and whole-home systems. They're designed to target specific contaminant classes, such as particulates, microorganisms and/or odors, using various air-cleaning technologies. Read on to learn which air purifier would best serve your home's needs.
How They Work
Portable air purifiers are sized to purify and improve indoor air quality (IAQ) in a single room or area. They have an on-board fan that pulls air into the unit, so they do make a little noise, depending on the model and fan speed.
Whole-home systems are installed inside the air ducts and purify air as it's pulled through return ducts to the cooling/heating systems. Whole-home models are quieter and more effective than portable models due to the fact that whole-home models purify air from the entire home during HVAC operation.
Choosing the Right Air Purifier
There are three basic factors for choosing the right air purifier for your needs:
IAQ: Select an air purifier that targets the contaminants you want mitigated.
Size: Consider if you need whole-home air purification for complete air cleansing or if one or more portable air purifiers in different rooms is better.
Efficiency: When you've narrowed your selections based on type and size, consider the Clean Air Delivery Rate (CADR), which specifies the total volume of air a purifier can cleanse in one hour.
Air-Purifying Technologies
Various technologies are used for air purification. Some systems use more than one, depending on the manufacturer. Consider which technologies serve your IAQ:
HEPA: Air purifiers using HEPA filtration capture at least 99.97 percent of airborne particulates down to 0.3 microns.
Electronic: Electronic air purifiers use electrostatic precipitating cleaners that give contaminants an electrical charge and capture by attraction.
UV Lights: Ultraviolet (UV) light air purifiers emit low levels of radiation to alter or destroy microorganisms, such as molds, viruses and bacteria, on a cellular level.
Gas-phase: Many air purifiers use carbon-activated pre-filters to help remove common odors, such as pet or cooking odors.
For assistance choosing the right air purifier for your Fresno home, contact Donald P. Dick Air Conditioning today.
Our goal is to help educate our customers in the greater Fresno, California area about energy and home comfort issues (specific to HVAC systems). For more information about air purifiers and other HVAC topics, download our free Home Comfort Resource guide.
Credit/Copyright Attribution: "Syaheir Azizan/Shutterstock"