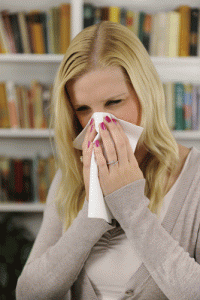 The greater Fresno area is famous for having glorious weather all year round. Unfortunately, the downside is that ragweed and allergens also thrive. Despite that, there are many methods that you can employ in order to improve the indoor air quality in your home.
Pay attention to the pollen count each day. At times when the pollen count is high, keep your home's air clean by closing all of your windows and doors.

When reports say that it is safe, open all of your windows. Brisk cross ventilation will air out your home, preventing your home from accumulating mold spores and dust mites.

Service your HVAC system

annually in order to clean out the ductwork. It may not seem important, but turning on the heat after several months will release built up dust into your home's air. Rodents and insects nest in neglected ducts, increasing the amount of irritants in the air.

Air filters

, particularly higher quality air filters, remove problematic debris from the air. To keep your indoor air quality at optimal levels, make sure to change the air filters monthly.
If your allergies are making you miserable, call Donald P. Dick Air Conditioning. We have spent nearly four decades helping families in the greater Fresno area breathe more easily. Give us a call today.
Our goal is to help educate our customers in the greater Fresno, California area about energy and home comfort issues (specific to HVAC systems).
Credit/Copyright Attribution: "mangostock/Shutterstock"