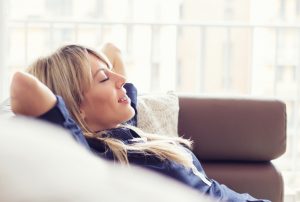 Did you know that your home comfort has two key parts? The first is, of course, the temperature in the house; the other is your indoor air quality. The air in your home can be ideal for keeping you warm in the winter or it can be a huge hindrance to your comfort.
Wondering what factors can be the bane or the boon for your home's air quality? We can help. Our team of pros offers a wealth of information regarding your IAQ and some expert services to help you get the best air possible in your home. This will help your heater last longer too. Discover more below.
What Impacts Your IAQ?
If you weren't sure about what factors can impact your indoor air quality? We would like to give you some information to help you be a bit better equipped when trying to improve the air in your house. Some of the biggest factors can include:
Dust, dirt, pollen, fur, and other airborne contaminants
High or low humidity
Increased heat exchange in and out of your home
The ideal IAQ situation that you want is to have clean air that has 30-50% humidity and is kept within the home for the maximum amount of time. Our systems and services can help you achieve this.
3 IAQ Solutions We Provide
We are experts at keeping homes around here comfortable. That's why we offer the best systems and services to boost your IAQ. Here are some of the best solutions that will help you achieve optimal comfort at home:
Air Filters or Purifiers: It is hard to get comfortable in a dusty home. The best efforts at vacuuming and dusting will only go so far as to help with this issue if you have poor IAQ. Our whole-home air filtration and air purification systems can provide a positive impact though. With one or both of these systems, you can rest assured that airborne contaminants ranging from dust and dirt to bacteria and viruses are kept out of your home.
Humidity Control: Humidity refers to the level of moisture in the air. High humidity or low humidity can be equally uncomfortable in different ways. That is why it is best to address this with humidifiers or dehumidifiers. These whole-house systems can detect and address excessive moisture in the home or, on the opposite end of the spectrum, they can combat overly dry air.
Insulation Services: Last but not least, don't discount the role your insulation plays in your home comfort. A home with poor insulation will have poor comfort and poor IAQ. Insulation provides a barrier that keeps your temperature-controlled, filtered air in your home where it belongs. We provide insulation repairs and other services because we know how vital it is to your home's comfort and your HVAC systems' efficiency.
You can come to us for your IAQ services and your heater repair in Lemoore, CA. Contact Donald P. Dick today to schedule an appointment. We strive to provide honest answers and solutions to the problems our customers experience while remaining highly competitive in price, and offer the fastest turnaround you can find!