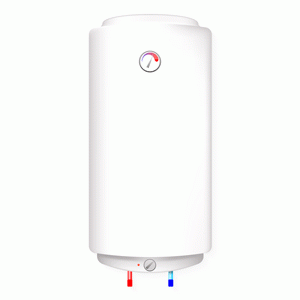 If you've decided to install a tankless water heater, you've made an economical decision that should lower your home's energy and water usage for many years. You're also probably wondering where to best install the new appliance. Tankless systems can fit just about anywhere inside the home, such as a closet or under the kitchen sink, but there are practical matters for optimal operation to consider.
Tankless Water Heaters
Like HVAC systems, tankless water heaters need to be sized correctly for maximum efficiency and performance before installation. If the unit is too small, it won't keep up with your hot water demand. If it's too large, you're wasting purchase costs and energy.
Location Considerations
If you're replacing a gas-fueled storage water heater with your new tankless system, the simplest location for installation is likely going to be in the same general area as the old system. You'll have gas lines in place and venting. However, your new tankless unit may require a revamped venting system, depending on the old water heater's design.
In regards to the gas line, tankless water heaters operate best with a dedicated gas line. If you have a gas furnace that shares the gas line, you may run into performance trouble when both systems are operating simultaneously. One or both systems will be starved for fuel.
High-Demand Location
Ideally, you want the tankless water heater as close as possible to the greatest hot-water demand area. This could be near the master bathroom and hallway bathroom, or it may be near the dish-washing machine and clothes washer. Each home and hot water needs are unique, so proper planning and design are paramount.
Also, consider your appliances. Select clothes washers and dish-washing machines that heat their own water. All they need is a cold-water supply. If this is the case in your home, or if you're going to upgrade to self-heating appliances, you'll only need to consider bathrooms and sinks.
Work closely with your HVAC professional for the best results. For more information about installing a tankless water heater in your Fresno home, contact Donald P. Dick Air Conditioning.
Our goal is to help educate our customers in the greater Fresno, California area about energy and home comfort issues (specific to HVAC systems).
Credit/Copyright Attribution: "Accurate shot/Shutterstock"