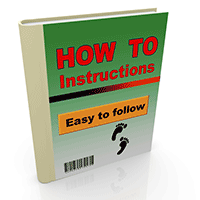 While you should schedule professional air conditioner maintenance yearly, you can complete plenty of tasks yourself without any training or access to special tools. Follow this how-to guide to keep your A/C in good shape between formal tune-ups.
Air Conditioner Maintenance Homeowners Can Tackle
Change the air filter – If you perform no other air conditioner maintenance tasks, at least change the filter every 30 to 90 days. This prevents unnecessary equipment strain and saves 5 to 15 percent on your cooling bills.
Address the condensing unit –  This is the component sitting on a concrete slab outside your home. First hose it down to remove dirt, grass clippings and cobwebs from the unit. Straighten any bent fins with a fin comb to improve efficiency. Trim back nearby vegetation so branches and leaves are no closer than 2 feet. Finally, lay a carpenter's level on the unit to make sure it's sitting straight.
Check the evaporator coil –  The interior component needs some maintenance as well. You may need to vacuum the fins about once a year to remove debris. For caked-on gunk, commercial foaming agents work well, or bring it to the attention of a pro.
Inspect the condensate drain – Air conditioners dehumidify the air as they cool. Moisture collects on the evaporator coil and drips into a pan where it drains away. If the condensate drain becomes clogged, water could back up and damage your home or cooling equipment. Pour water down the drain to test it. If the water backs up, poke a sturdy wire into the drain to clear it out.
Check return and supply registers – Move rugs, furniture and curtains blocking return registers. Make sure at least 80 percent of your home's supply registers are open at all times to prevent throwing the system off balance.
Don't tightly cover the condenser in the winter – Tarps don't breathe, so moisture trapped inside the condenser could corrode the metal. To prevent objects from falling into the condenser, simply cover the top opening as part of your fall maintenance routine.
Learn more about air conditioner maintenance from the professionals at Donald P. Dick Air Conditioning. We've proudly served Fresno residents since the 1930s.
Our goal is to help educate our customers in the greater Fresno, California area about energy and home comfort issues (specific to HVAC systems). For more information about air conditioner maintenance and other HVAC topics, download our free Home Comfort Resource guide.
Credit/Copyright Attribution: "nasirkhan/Shutterstock"