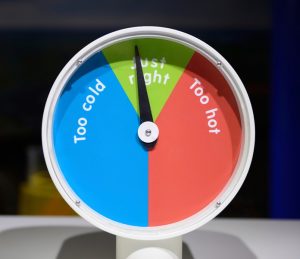 When homeowners ask us how they can go about getting the most from their home heating systems, we always have one answer for them. That answer? Scheduling routine heating maintenance in Kingsburg, CA. Simply put, there is no better way in which to go about getting the very best performance that your home heating system has to offer.
Today, we'll talk a bit more about just what heating maintenance entails, and how it can pay off in the long run. If you have any questions, feel free to reach out to a member of our team. We're always here to help, and we're more than happy to handle your heating maintenance services for you.
Can I Handle My Own Heating Tune-Up?
No, you cannot. Sure, there are certain very basic maintenance steps that you can and should be completing regularly. These include the changing of the air filter in a forced air heater, for example, or keeping the outdoor unit of a heat pump clean and free of debris. However,  a thorough tune-up requires much more than this. Electrical connections must be tested, refrigerant levels checked in heat pumps, fuel delivery and combustion systems evaluated for safety, and much more. All in all, it is a job that only a trained professional can be expected to handle successfully.
But What Are  the Benefits?
Many! When your heater is tuned up on an annual basis, it is going to work more efficientnly than it otherwise would be able to. If your system is not tuned up as needed, then its efficiency will start to slide, and you are going to wind up spending more money to heat your home.
Worse yet, you'll very likely be spending more money for a weaker heating performance. Without annual maintenance, there is no way that your heater is going to operate at peak performance levels. You deserve a great performance from your heater, and that is only possible with routine maintenance.  Want to minimize the risk of running into repair needs with your system? You guessed it! Maintenance is the way to go.
Schedule your heating maintenance with Donald P. Dick Air Conditioning. We strive to provide honest answers and solutions to the problems our customers experience while remaining highly competitive in price, and offer the fastest turnaround you can find!