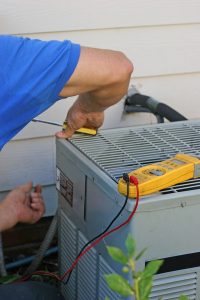 You had some expenses this year that weren't in your regular budget. Maybe you moved to a new home, or you had a job change, or you had some extra medical expenses. Whatever the case was, it took you longer than normal to get your budget balanced again and by then it was too late to schedule your usual appointment with your friendly local HVAC technician to check your system.
Or is it?
The truth is that the only time it is too late to get maintenance for your Madera, CA HVAC system is when it needs to be replaced. Until the, maintenance is always a good idea. This is especially true because it can actually stave off an early replacement!
Still not sure if a maintenance check is worth it? Read on to find out why it is a good idea for your system and your wallet.
Why Bother with Maintenance
If you try to engage in best practices when you run your HVAC system, then do you really need maintenance to begin with? The truth is that yes, you do. While there are some things you can do at home to take care of your system (i.e. cleaning off a reusable filter) there are multiple others that the average person can't do. These are the types of issues that are checked for and taken care of in a maintenance appointment.
Can I Perform My Own System Maintenance?
Like we said above, there are some minor things that you can do to help your HVAC system, such as cleaning or replacing a filter. However, even this seemingly simple task can be tougher than you think as removing and replacing the filter can leave room for errors such as damaging a reusable filter or putting the filter back incorrectly.
Other tasks, such as fixing loose parts or clearing blocks in the ductwork, can be complicated and dangerous to try to address without the help of a professional. At the end of the day, it is always safer for your health and your wallet to reach out to a pro for HVAC heater maintenance.
Late Maintenance is Better Than None
So now that we can all agree that maintenance is a good idea, you might be sweating a bit because the months have dragged on and you haven't scheduled a check-up for your HVAC system in a while. That is okay!
Maintenance that is done later in the season is always better than none at all. Even if you have already started to run your heater regularly, you can set up and appointment to get your system checked to make sure it will keep doing its job into 2020. And, as a bonus, getting maintenance for your air conditioning system right now is perfect since that system isn't likely to be used for a while (but then again this is California so you really never know!)
We strive to provide honest answers and solutions to the problems our customers experience while remaining highly competitive in price, and offer the fastest turnaround you can find! Contact the team at Donald P. Dick Air Conditioning to schedule you next maintenance appointment today.