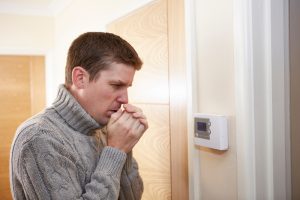 It seems like California has finally remembered that it is fall instead of summer. The sun is hiding in the clouds more often and temperatures have dropped a lot. We are breaking out the blankets and big coats, and turning on the heater. The cozier days of the year are here but they are likely to be a lot less comfortable if you heater starts to malfunction.
If you turned on your heater for the first time recently and noticed it doesn't seem to be acting quite right, you may have brushed it off. As long as it is still warming the home for now, that strange noise or the reduced airflow isn't that big of an issue for now, right? The truth is, these new developments within your heating system are actually a bigger deal than you may realize and they are a call for heater repair Madera, CA.
So, wait, a strange noise can mean your heater needs repairs? The answer is yes! And while the need for repairs doesn't always  translate to your heater not working at all, if you put off the necessary fixes those issues can easily escalate. Unless you really want to try to ride out the rest of the colder months with a faltering, inefficient, and increasingly expensive heater, we suggest you reach out for repair services sooner rather than later.
Here are some signs that will let you know that you should reach out to an HVAC technician to schedule a visit.
Odd noises: Banging, hissing, rattling and other loud, odd noises are usually a sign of a problem with your heater. While no system is completely silent, noises like these that are distracting and loud should prompt a call to a professional, because they can indicate blockages, broken parts, and other issues.
Reduced heat: Maybe your heater is still producing heat but it just doesn't seem to be giving you the temperature that you want. We urge you not to just "deal with it," as this will be quickly followed by not having any heat at all, normally because it means your heater is struggling to do its job.
Short cycling: You've noticed that your heater only runs in brief spurts now but the house is still getting warmer so it may not seem like a problem. Short cycling, however, is a big problem that can easily cause high energy bills and an early replacement because it increases the level of wear and tear on your system a lot.
These are just some of the possible signs you can look and listen for that will let you know your heating system is in trouble. If you notice any of these indicators, or other strange things that you think may also be signs of a struggling unit, don't hesitate to contact the professionals at Donald P. Dick Air Conditioning. We will get your heater fixed and ready for winter in no time.
Contact our team today to schedule your repair services. We strive to provide honest answers and solutions to the problems our customers experience while remaining highly competitive in price, and offer the fastest turnaround you can find!