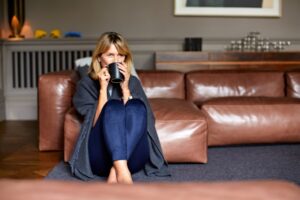 We are creeping closer to spring. This means that you'll likely be turning your attention toward your air conditioner soon. Don't forget about your furnace just yet though!
If anything, recent weather events have shown that we will be battling with the cold for a while longer. Is your furnace going to be able to handle that?
The truth is that, at this point, you may need furnace service in Kingsburg, CA. This is when it is a good idea to schedule maintenance for your furnace, even late in the season. As long as the system is running, it isn't too late!
Here's what you should know.
It Is (Almost) Never Too Late For Maintenance
The only instance when it is too late for maintenance on your furnace is when the system has broken down. At that point, you are more likely to need a serious repair or even a major replacement.
Barring this instance though, it is really never too late for maintenance. If you forgot to get a tune-up for your furnace heater, then late is going to be far better than never. Don't skip it, schedule your furnace maintenance today.
The Benefits of Furnace Maintenance
Maybe you put off maintenance because you weren't sure it was a worthwhile investment of your time or money. We understand the hesitation. We can guarantee that maintenance is well worth it though! Here are some of the ways you'll benefit from maintenance even when it's late:
Improves your furnace's energy efficiency: Each year that your heater (or your AC for that matter) goes without maintenance, it can lose up to 5% of its efficiency level. By contrast, your furnace will be able to maintain higher energy efficiency when it receives a tune-up each year.
Improves the furnace's effectiveness: A well-taken-care-of furnace is going to be far better at keeping your home warm than one that hasn't gotten maintenance at all.
Reduces the likelihood of repair needs: Getting maintenance each year, even late in the season, helps to reduce the chances that you'll need a repair for your furnace. In fact, annual tune-ups can prevent up to 85% of your furnace's possible repair needs throughout the entirety of its lifespan.
As you can see, maintenance is going to be helpful at keeping your furnace in better condition for far longer.
Increase Your Benefits With Mr Cool's Super Saver Program
Want to get even more from your yearly maintenance appointments? Then now is also a great time to sign up for Mr. Cool's Super Saver Program, our maintenance program. This provides added perks that make it easier to keep your heater and air conditioner operating at their best. It also makes it easier to save money in the process.
We strive to provide honest answers and solutions to the problems our customers' experience while remaining highly competitive in price, and offer the fastest turnaround you can find! Contact Donald P. Dick Air Conditioning to schedule your furnace maintenance or sign up for Mr. Cool's Super Saver Program.