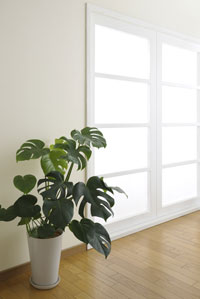 The quality of the air inside your home, your indoor air quality if you will, is important to your comfort and your health. Many people don't worry about the air inside their home, unless maybe it is smoky, because they don't realize how the unseen particles or the visible dust motes can, over time, really mess up their ability to enjoy the time spent in their home.
When it comes to keeping the air in your home a little more clean than before, there are several solutions you can consider. From making sure you seal up air leaks to checking your insulation, here are five different ways to give your Fresno indoor air quality the boost it needs.
5 Tips for Boosting Your Home Indoor Air Quality
Here is a handy list of ways to improve the air quality at home:
Consider an air filtration or purification system. How do you best handle airborne particles like dust, dirt, fur, and other contaminants in your home? With air filtration and air purification systems. Air filters of varying strength can capture everything from dust to allergens. Air purifiers can go a step further to tackle mold spores, viruses, and bacteria.
Check for and address air leaks. If there are air leaks around your doors and/or windows in your home it will impact your indoor air quality and your comfort. You can address these air leaks with weatherstripping or caulking to seal up your home.
Add some air-cleaning indoor plants. Certain plants are ideal to have in the home because they add some pleasing green decor and clean the air too. Consider visiting your local nursery and bringing back helpful indoor plants like a snake or spider plant, bamboo palm, or an areca palm.
Upgrade your screens on doors and windows. If you are a big fan of keeping your windows and doors cracked open to encourage the flow of fresh air, you may want to check on your screens. Make sure you have screens in good condition that won't let in excess dust and dirt.
Check your insulation. Your insulation plays a bigger role in your home comfort and indoor air quality than you may think. Insulation will help to keep temperature-controlled air in your home where it belongs and will keep dust and other particles out of the home. Insulation does need repair and replacement over time as it can break down.
If you need help with your indoor air quality, we can provide a variety of services that help to tackle your biggest air quality issues. From insulation repair to duct sealing to the installation of a filter or purifier, you can trust our professional technicians to get the job done right.
We strive to provide honest answers and solutions to the problems our customers experience while remaining highly competitive in price and offer the fastest turnaround you can find! Contact Donald P. Dick Air Conditioning to schedule a visit from one of our team members. We have served this area for more than 45 years.